I'm going to the Oregon Coast tomorrow morning, and this means quiet time with the family, long drives along the sea, and long sits in the "sun" room listening to my ipod while looking out at the inevitable rainy oregon sky. Houses in oregon shouldn't have sun rooms. Also: bonfires, hiking, biking, berry-picking, pie-making, tennis, boardgames, and lots of eating and drinking. Sound like some good old fashioned fun? It is. This is what the beach in front of our house looks like: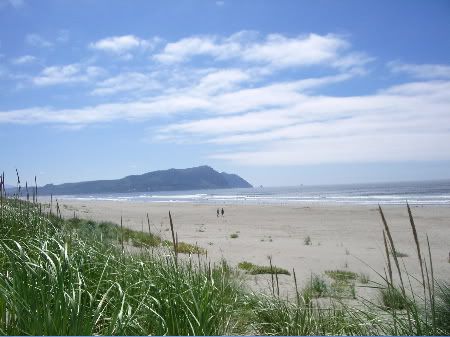 Whenever I go up there I end up with a lot of time on my hands. My mind slows down and thoughts that I haven't thought in a while linger back to my conscious mind. I mostly think about old people that are no longer in my life - old friends, old crushes, old enemies, people from my past in general. And I always end up listening to early OMD, it complements the vaguely sad never-again-will-that-happen feeling that old memories often bring. These two songs in particular from their self-titled debut LP with the beautiful Peter Saville designed sleeve: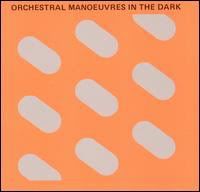 OMD - Messages
OMD - Almost

Andy McCluskey's singing on "Almost" is amazing. The perfect song for dwelling on past lives.

I also usually end up listening to Soft Cell, who I could devote a whole weeks worth of posts about because they are one of my favorite acts ever. A few words about soft cell and my love affair with them. It started out with Non-Stop Erotic Cabaret, I was SO surprised to discover that they weren't a one hit wonder and that they actually had an album full of good songs (frustration?! sex dwarf?!!) I would defend them to my friends - "they're not a one hit wonder, check this out!" - and sit back in satisfaction as I watched them helplessly jerk around to sex dwarf.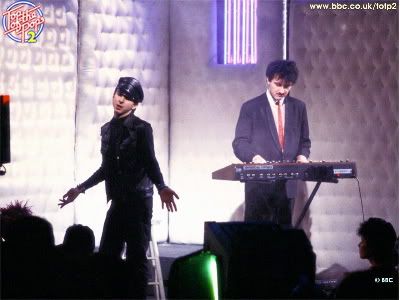 THEN....then I discovered that they weren't even a one-album wonder, as I secretly thought. The Art of Falling Apart is also fine, fine fine, home to my favorite Soft Cell song "Loving You, Hating Me." And now I love it all, every single song about the same tired subjects - pills, alcoholism, anonymous sex, blackmail, lies, and the narrowing of eyes. It's so godamn trite and I love every minute of it. Here are two of my favorites.

Soft Cell - Seedy Films
Soft Cell - Loving You, Hating Me

The relationship Marc Almond sings about in Loving You/Hating Me is pure gay truth. That's all, thanks for listening.