In the late 70's and early 80's, The Homosexuals took the DIY-I-don't-give-a-fuck attitude of punk and carried it a step further by actually not giving a fuck. They totally isolated themselves from any sort of scene, purposely alienated themselves from less open-minded fans with their awesome choice of name, and winkingly deconstructed any bits of their music that bordered on pop or beauty or accessibility.

Core members Bruno, Anton, and Jim were amazingly prolific during the band's short existence (not surprising for chaps of the post-punk era), and almost everything they ever recorded as a band is included on the 3xCD Astral Glamour, released on Messthetics in 2004. Deciding which songs to post was difficult, as there is a huge range of styles encompassed here, but I'd say these tracks are among the more accessible for any new listeners. There are some beautiful moments in many of the songs, but they rarely fully indulge the listener by repeating the hooks and sweet riffs -- almost as if they think giving us what we want is some sort of creative compromise.

The Homosexuals - Hearts in Exile
The Homosexuals - You're Not Moving the Way That You're Supposed to
The Homosexuals - Collapsible You
The Homosexuals - Pamela

Buy it from Messthetics here

Bonus: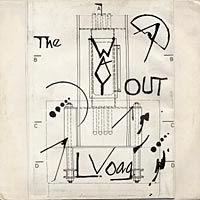 Jim was involved in several other experimental and sonically-haphazard projects during and after The Homosexuals. His band L Voag released an album The Way Out that contains the original version of "Kitchen" that Drew Daniels covered on the most recent Soft Pink Truth album.

L Voag - Kitchen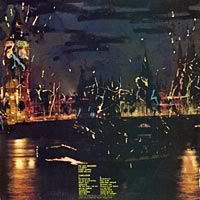 Another project of his was the Just Measurers, who recorded an album Flagellations

Just Measurers - Calling All Teenagers

Again, both of these tracks are among the most accessible found on either of these records. Both records can be donwloaded in their entirety (!) for free from Insect and Individual.